Americans know it as Happy Hour– that magical time between work and dinner where you kick back a drink or two, a beer or glass of wine, and if you're lucky, maybe you'll get some peanuts or pretzels.  Some bars lure customers with a full buffet to encourage buying more drinks and possibly even skipping dinner.  In Italy, it's Apertivo time– some wine or prosecco, Campari/soda, Aperol spritz, and generally a far more generous spread of snacks.  This cherished ritual takes various forms in different regions of Italy.  Best known are the bacari or wine bars of Venice serving an array of cicchetti — elaborate finger food featuring local seafood, salumeria and fried delicacies.  When these tasty snacks become more abundant, you've graduated to apericena—  a fantastic hybrid somewhere between aperitivi and dinner (cena),  made up of small plates and savory bites– a distinct departure from the standard four course Italian meal.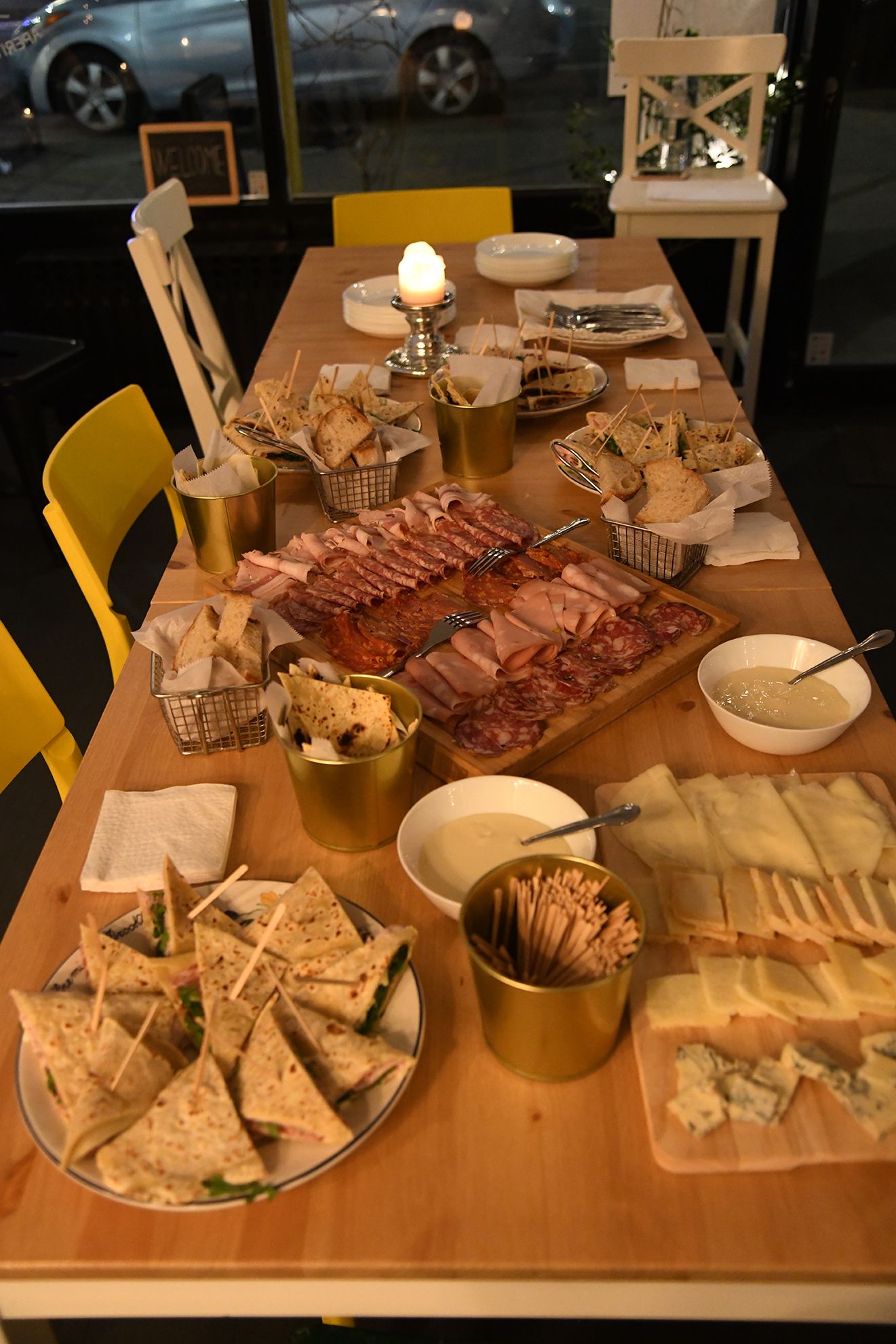 A recent addition to Brooklyn's restaurant scene, Cremini's, offers a menu that perfects the notion of apericena.  Owner Riccardo Massetti and his lovely wife Elena Salati are from Le Marche.  When they were dating, she took on the challenge of cooking his nonna's regional recipes, becoming an expert in the particular piatti of Le Marche (and thereby clinching the deal– they were soon married).  Chef Elena is now serving a menu found nowhere else in New York that includes such Marchegiani specialties as stuffed, fried olives (olive ascolane), fried cream (cremini) and polpette fritte, or fried meatballs.  Combined with a selection of excellent wines from the Velenosi vineyard in Marche, this menu forms a unique and delicious means to experience apericena alle Marche, minus the airfare!
Traditional olive ascolane are stuffed with three types of meat, breadcrumbs, herbs and cheese.  Cremini's superb take on this regional specialty also includes versions with truffles, vegetables, tuna and gorgonzola.  Fried cream is another component of a typical Marchegiana frittura.  These are small cubes of custard breaded and fried.  At Cremini they are available in several flavors– vanilla, chocolate, espresso, anisette and pistachio.  Sounds strange, I know, but adding a bit of sweetness to this savory array makes for a pleasant jolt to your taste buds.
Another regional tradition that Cremini has aced is Polpette Le Marche.  Similar to arancini, the fried rice balls famous in Sicily, this one is made with fettucine formed into rounds with minced meat and bechamel in the center, breaded, fried and served under a generous glug of ragu.  Cremini's ragu is as good as any my Marchegiana mama friends have made– rich with ground meat and a perfect balance of tart, sweet, tomatoey flavor.  It is a substantial dish, perfect for sharing and very satisfying.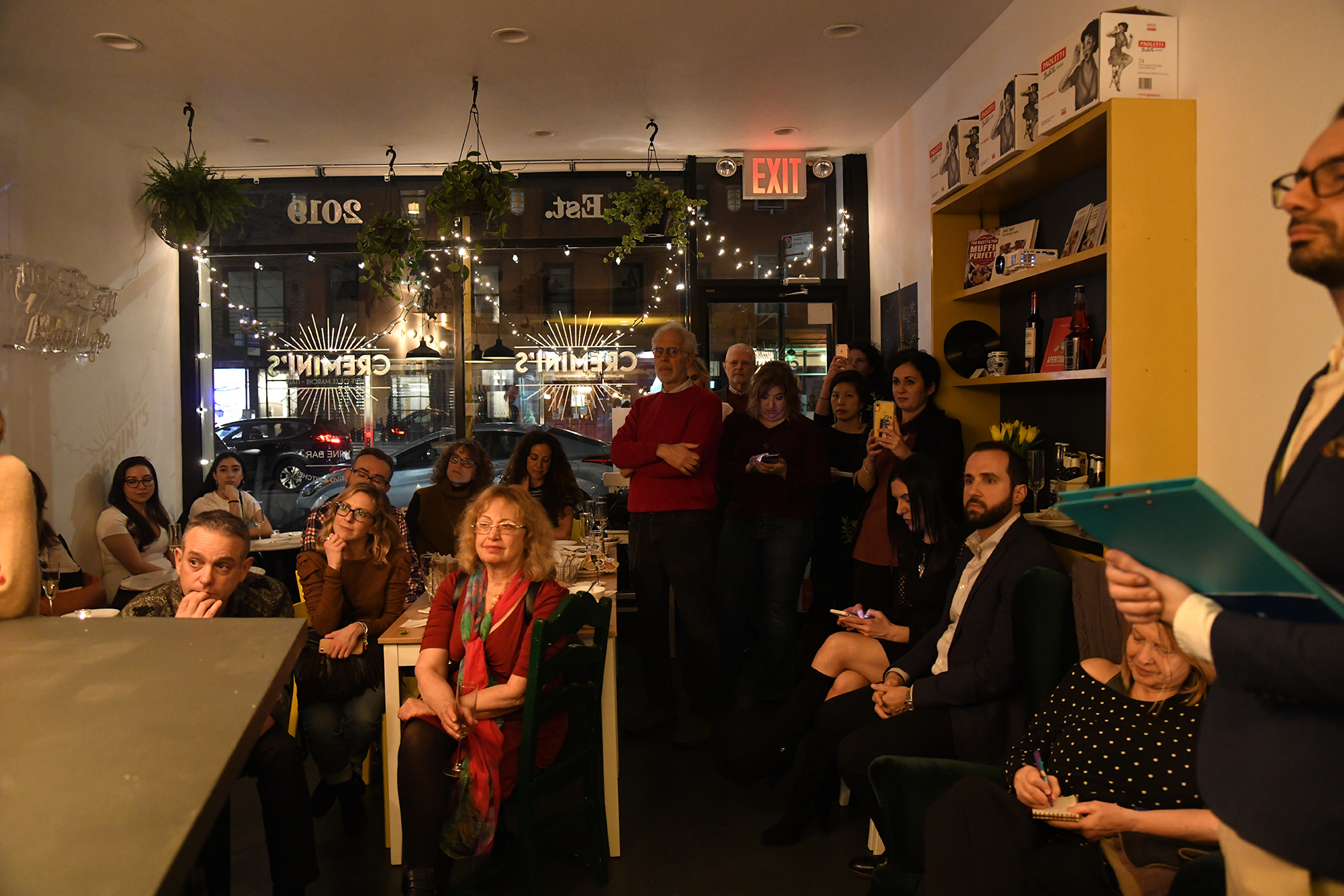 Cremini's wines are all from Le Marche, and if you've been paying attention, you'll know that Lonely Planet recently named Marche second in the Best in Travel 2020 top regions.  At a recent tasting we tried two Velenosi wines:  a bright and fruity Passerina Brut, and a Lacrima, which is a beautiful red, moderate in alcohol content, and a rich, creamy flavor with a smooth finish.  Cremini's is the only New York restaurant serving wines from Velenosi, which is located near Ascoli Piceno.  The terroir there is known for fertile soil rich in clay, sea breezes and sunny hillsides.  The resulting wine is refreshing and new.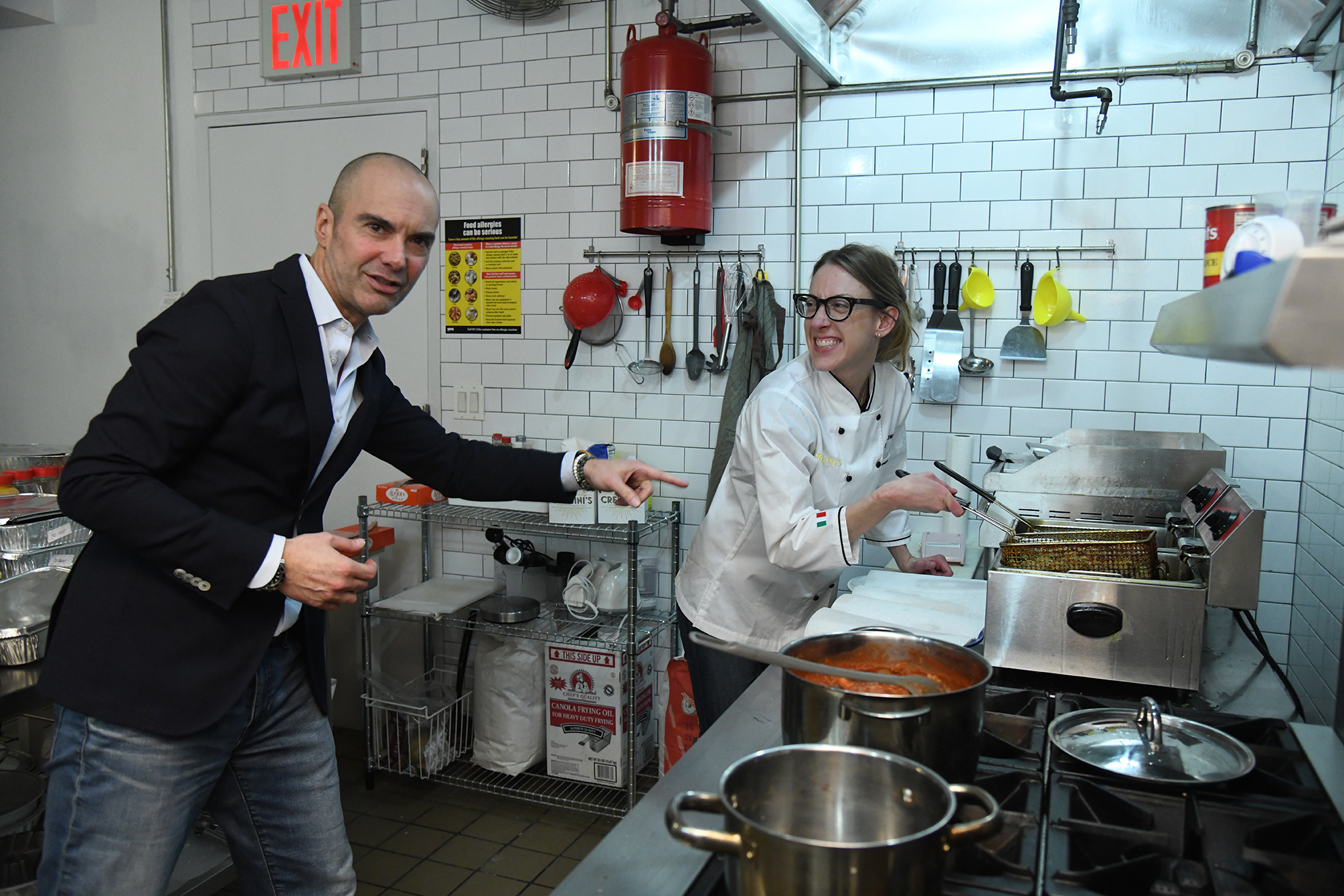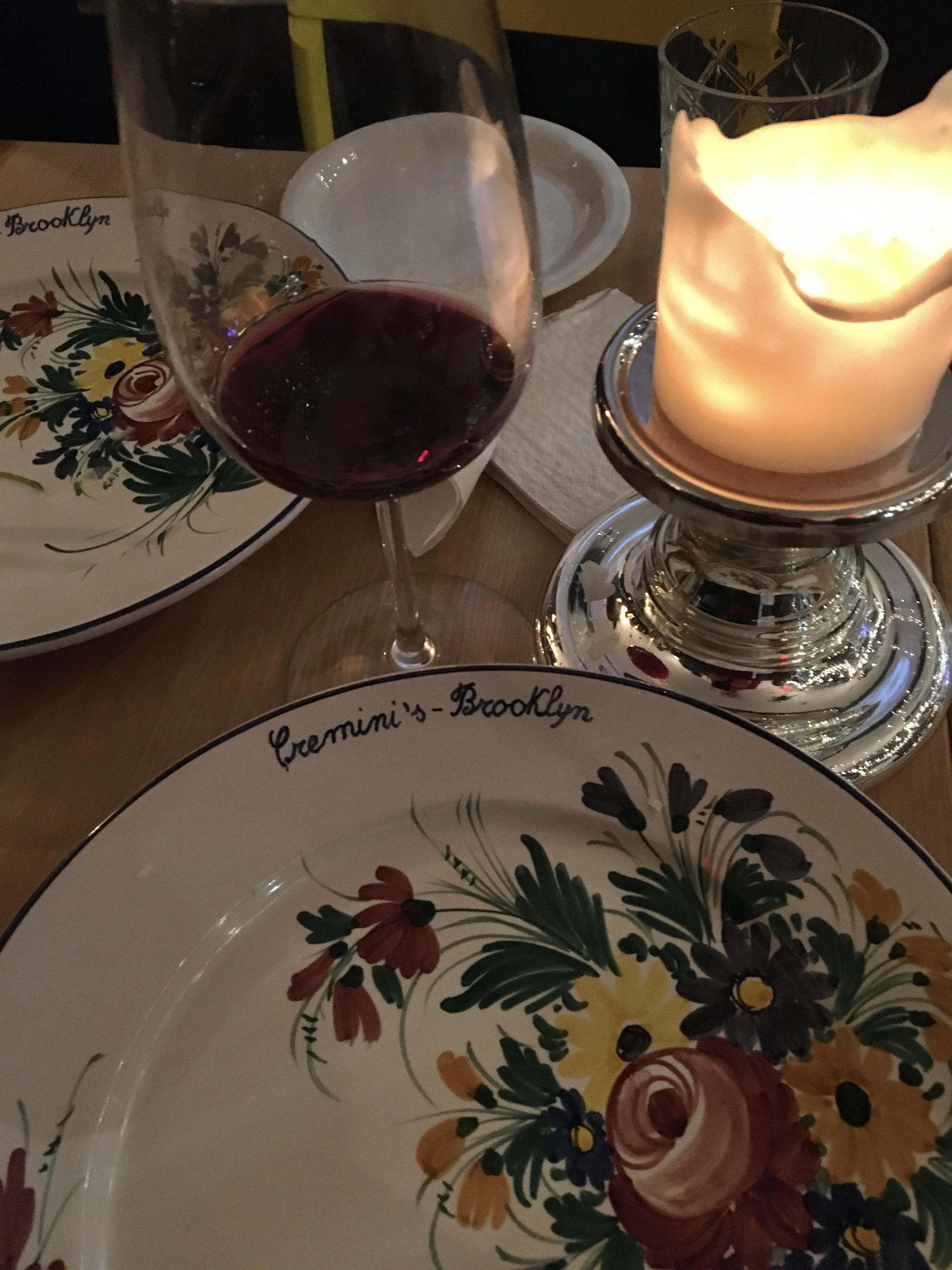 Cremini has a cozy space for private parties, and in the spring, the backyard garden will be open.  Their menu offerings include other Marche favorites such as vincis grassi, a typical lasagna with both a red sauce ragu and bechamel, and other Italian classics such as a towering caprese, fresh salads and chef Elena's burger, which boasts three types of meat, chopped olives, provolone and caramelized onions on a pretzel bun.  The crescia is a flatbread sandwich with Italian charcuterie, cheeses and greens, and there is a nice selection of interesting desserts not often found in New York.
With the many shared work spaces cropping up in Carroll Gardens and Gowanus, I'd guess the hipster, creative types in the neighborhood will flock to Cremini's to meet the creative, hipster owners Elena and Riccardo and to indulge in a genuine Italian Apericena, Marche style.
Cremini's, 521 Court Street, Carroll Gardens, Brooklyn