Adi was born and raised in Tel Aviv, Israel. Since she can remember it has been her dream to come to New York City and to perform. From a young age she has been performing in town ceremonies like the annual memorial day ceremony for fallen soldiers back in Tel Aviv. Her passion is musical theatre. For her Bat mitzvah present she went to London with her family and got to see Fame and Mamma Mia. After High School Adi served in the Israeli Defense Forces for two years and then stayed in Israel for another three years saving up for New York and continuing her training. Her dream acting school was AMDA in New York, to which she eventually applied and got accepted. Now she has completed her acting training in New York and is applying for the dreaded O1 Visa, aka Artist Visa, aka Visa for Aliens with Extraordinary Abilities.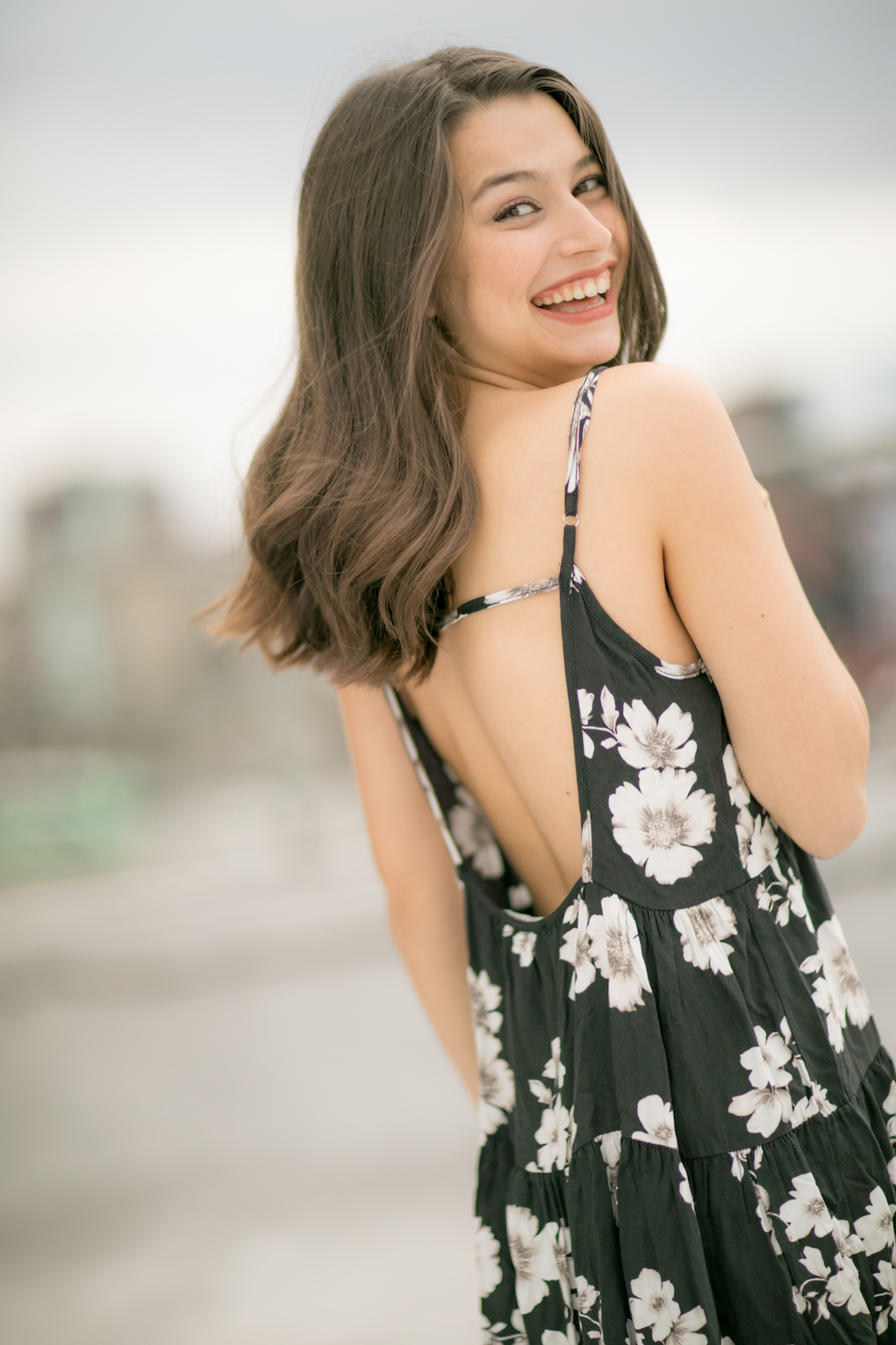 What kind of jobs did you do to save up money?
What did I not do? I did babysitting, was a jewelry vendor, a receptionist in a hair salon, a program director at an acting program, a host at a restaurant for one day, and then never did it again.
Why New York City?
It has always been my dream. New York feels like home.
 How do you compare it to Israel?
You can't really compare it to Israel, but you can compare it to Tel Aviv. Just as Tel Aviv is different from Israel, New York is different from the United States. In Tel Aviv there is not much opportunity for theatre. In New York you can find auditions for something every day. But yes, if you think you're going to go straight to Broadway you're going to  be destroyed. Everyone is in a hurry in New York, and so motivated and ambitious. Tel Aviv is more relaxed and laid back. I definitely miss the beaches though.
How has being in the army influenced your life as an artist?
The army made me more mature and responsible. It gave me tools for life, especially discipline.You learn to push through obstacles, accept commands and become a tough cookie. I think life experience is the most important experience an actor can get.
What is your audition process like?
It depends on what kind of audition it is. It is very important to read what they are asking for. For musical theatre for example, you need to make sure to pick a song that is right for the project, it's not too overdone, and showcases your abilities and tells a story. I usually take 3 hours before an audition to get ready, do my hair and make-up, warm up vocally and physically. I like to get to the audition early and feel the space. I just try to show up in the calmest state of mind possible.
What if there is no time to prepare?
If there is a time constraint it definitely makes the audition more stressful. Once I was asked to learn a song in three hours for a callback. The best way to do it is to just do it. They want to see how you deal with the stress. You need to set priorities, maybe I don't learn the song word by word but I make sure I understand the major story line and choose actions or tactics that the character uses. The director is aware that you have little time, so you just gotta go with it. I do so many weird things in the city. Once I got a callback on the spot and had to be back in the audition room in an hour, but I couldn't stay in the space. So I just tried to learn the song on the street. In New York no one cares what you do.
What is your Daily routine?
Do, do, do, walk, walk, walk. Recently I realized I live in New York and I don't want to remember these years as only worrying about my career and working. Especially since I don't know how much longer I'll be able to stay here; I want to enjoy the city. Sometimes you have to stop and breathe. I love walking from Columbus Circle to Central Park; sitting next to the Lincoln Center, by the fountain, the Hudson or East Rivers. My life here is a gift and a privilege. In the city, hours can feel like seconds sometimes. You are running and chasing so many things that you forget where you are at. It can be overwhelming, but I wouldn't want to live any other place, this is my home.
 What is your mindset in the audition process? How do you get through disappointments?
I used to take every audition very seriously. I could already see myself in the role. But I needed to learn a technique to let it go after the audition and not get attached. If you're attached to every audition you do, this is a heartbreaking career. I write all the details of every audition down in my notebook after it is over. But the moment I close the notebook I erase the audition from my memory. In the end, you never know with auditions. I had an audition for a TV Show back in Israel and left sobbing because I thought it was so bad. And the next day I got a call for a callback. Your path is your own. You never know how your audition was received.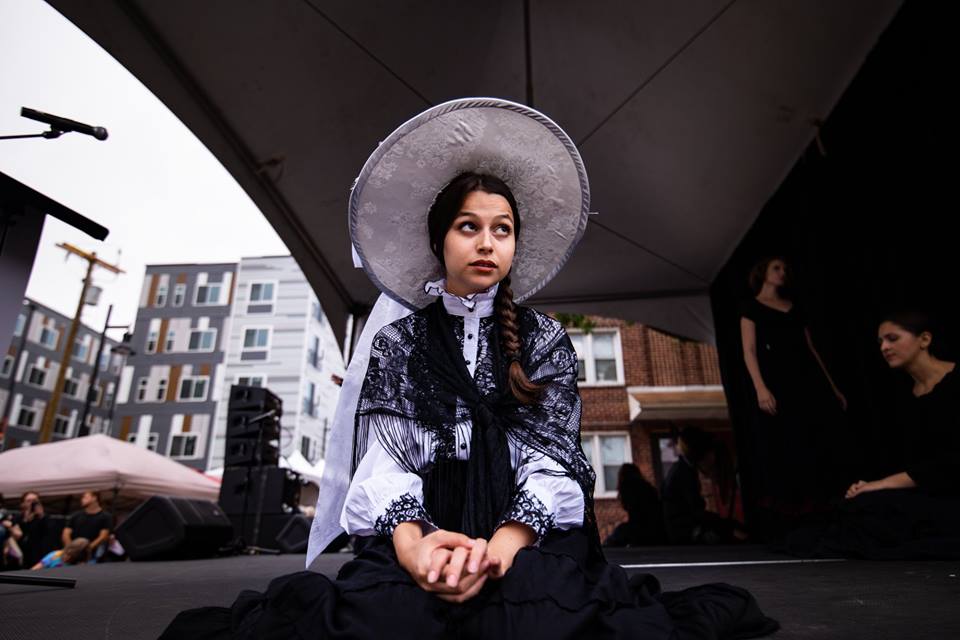 What are your dreams for your career?
Act in an original show, a  show that says something, be on Broadway, and hopefully combine TV and theatre, like Sutton Foster did.
Why this career?
I can't see myself doing anything else. I often feel that when it comes to people in the arts, it's more as if the profession chooses them, and not the other way around. I want to perform characters that affect people's lives or days. It is so great that my profession is to empathize with people's lives.
What are some of the shows that inspire you?
For musical theatre is would be Next to Normal and Sunday in the Park with George. And for movies, my official answer is Fight Club, but my guilty pleasure is My Best Friends's Wedding  and How to Lose a Guy in 10 Days.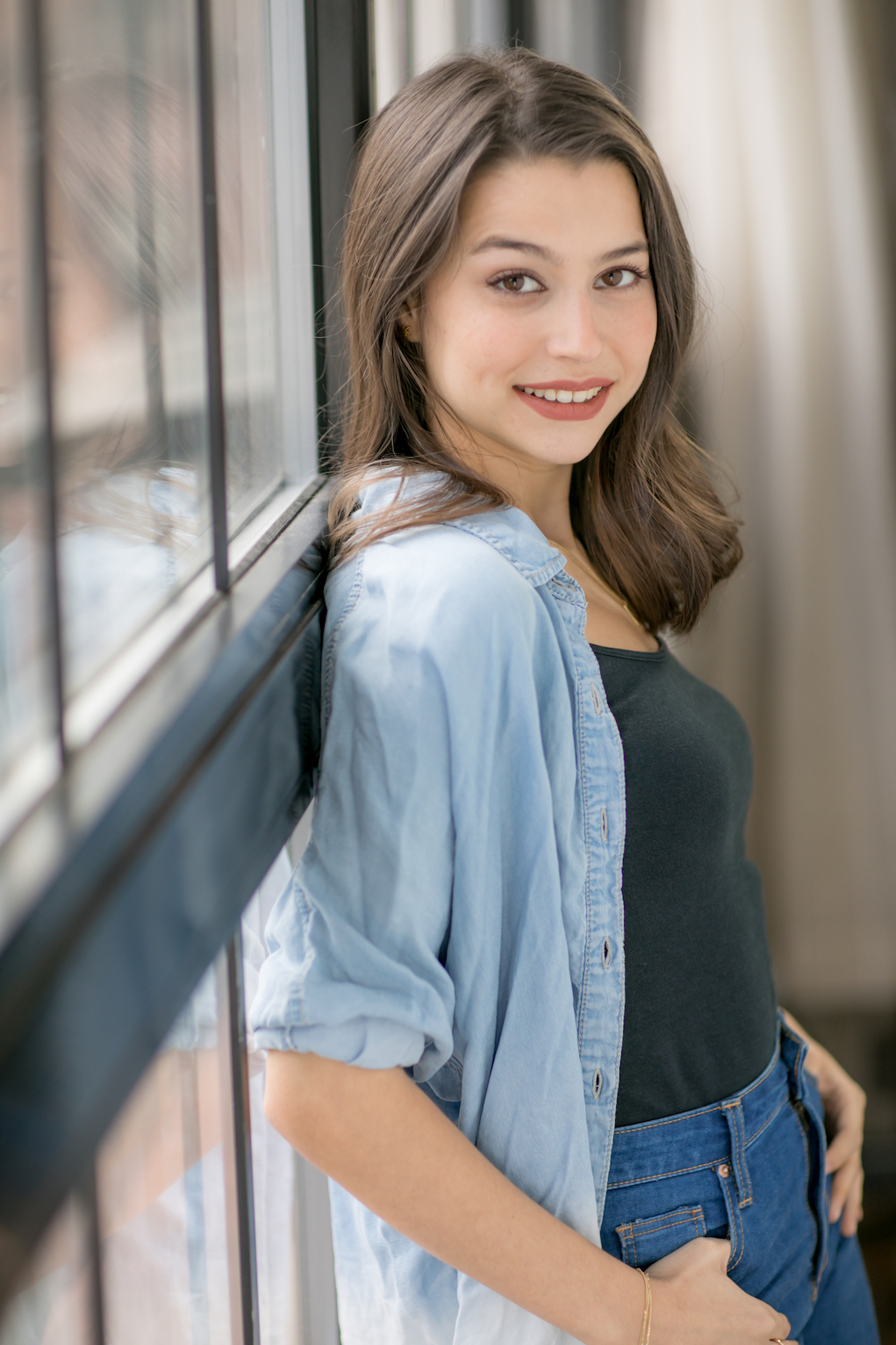 What are you up to next?
There are a couple of projects coming up that I am super excited about and can't wait to start working on.
Later this year I will play the leading role of Catherine in the play Heaven Sent, written by Bambi Everson. The play is about a young angel-in-training (Catherine) being sent by God to save a man from ruining his life or ending it.  I actually played the character in an adaptation of the play called OMG!, but this time I am thrilled to be able to work with Bambi herself.
Aside from that,  I will be performing the leading role in Angels at Work with the World Voice Ensemble Inc.; once again in their future production, coming up in the Fall of 2020.
And last but not least, and this is a big one… The World Voice Ensemble Inc. is also producing a production of the musical Rent in 2021, and I will be playing the role of Mimi, which has been a dream role of mine since I can remember. Great things are ahead and I am beyond grateful.
Thank you and Good Luck. 
Fingers crossed for this particularly talented 'Alien' to continue living her dream in New York City.
For more information about her upcoming projects, follow Adi on Facebook, check out her website and subscribe to her Youtube channel.